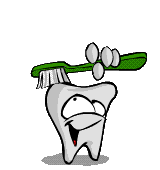 "Rosemary, Oregano, and Thieves oils may have saved my two front bottom teeth. My dentist hit a nerve in one and came close in the adjacent tooth, while drilling two cavities. He advised me to see an orthodontist, as it was likely that one or both teeth would die. I was out of juniper oil, but used the other oils for nerve regeneration and infection protection. I swabbed both teeth and gum areas with these oils for several days and the teeth are fine 10 months later."

~Rita Tester, Eagan, MN

Subscribe to the free Oils For Wellness e-newsletter to learn more about therapeutic essential oils!